Pop Mantra Series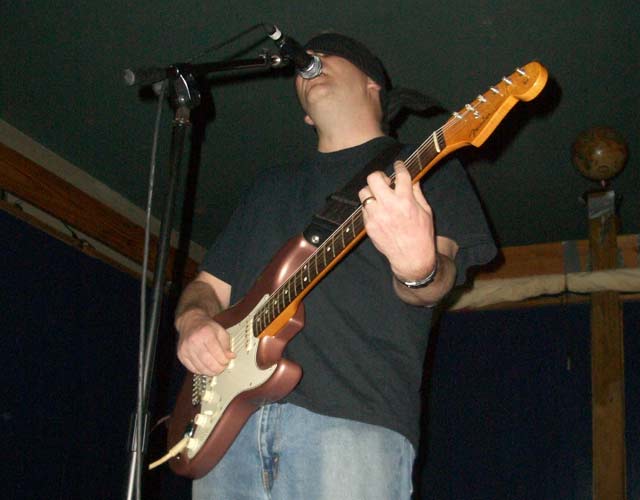 Pop Mantra is a series of performances where I perpetually perform a short excerpt from a different pop song for several hours, usually blindfolded.

.....
Performance History

Pop Mantra #4 (Rain Down On Me)
Excerpt: "Rain down on me / From a great height" from Radiohead's Paranoid Android
Duration: 8 Hours
Where: Black Mountain College Museum + Arts Center, Asheville, North Carolina, US
When: 10am-6pm, September 14, 2012
Context: Performed blindfolded during the installation of a Buckminster Fuller show.
View Documentation >

Pop Mantra #3 (Tonight)
Excerpt: "tonight | wait, now" from The Ramones' I Just Wanna Have Something To Do
Duration: 6 Hours
Where: Over The Opening, Brooklyn, New York, US
When: 6pm-midnight, November 15, 2008
Context: Monthly time-based art event. Blindfolded wearing Converse All Stars.
View Documentation >

Pop Mantra #2 (I Lost Myself)
Excerpt: "for a minute there I lost myself" from Radiohead's Karma Police
Duration: 3 Hours, 10 minutes
Where: In front of The Institute of Contemporary Art at Maine College of Art, Portland, Maine, US
When: 5:30-8:40pm, May 10, 2008
Context: During and after the opening of a group show.
Photo Documentation: 1 * 2
Video Documentation: [click on image to view video]
[video documentation by Christine Holecheck and Tina Zagyva]
Pop Mantra #1 (Ghost Horses)
Excerpt: "we ride tonight / ghost horses" from Radiohead's You And Whose Army
Duration: 4 Hours
Where: The Pilot Light, Knoxville, Tennessee, US
When: 6-10pm, May 2, 2008
Context: Part of the Transshift time-based new media art festival. I performed blindfolded on the stage of a bar. Photo Documentation: 1 * 2
Video Documentation: 1
.....